In a previous post, we detailed Persée processing line. We will now go back to the beginning of the chain and present its production line.
Persée production line digitizes, processes or inserts approximately 500 000 pages per year. These are checked, enhanced and sometimes retouched in order to be integrated into the processing line before online publication.
It consists in two different parts:
Image acquisition with scanners
The production line is 90% destructive. It means the books are guillotined (cut) in order to be digitized on very fast machines called "production scanners" (fig. 1). They are able to scan double-sided pages in a single pass.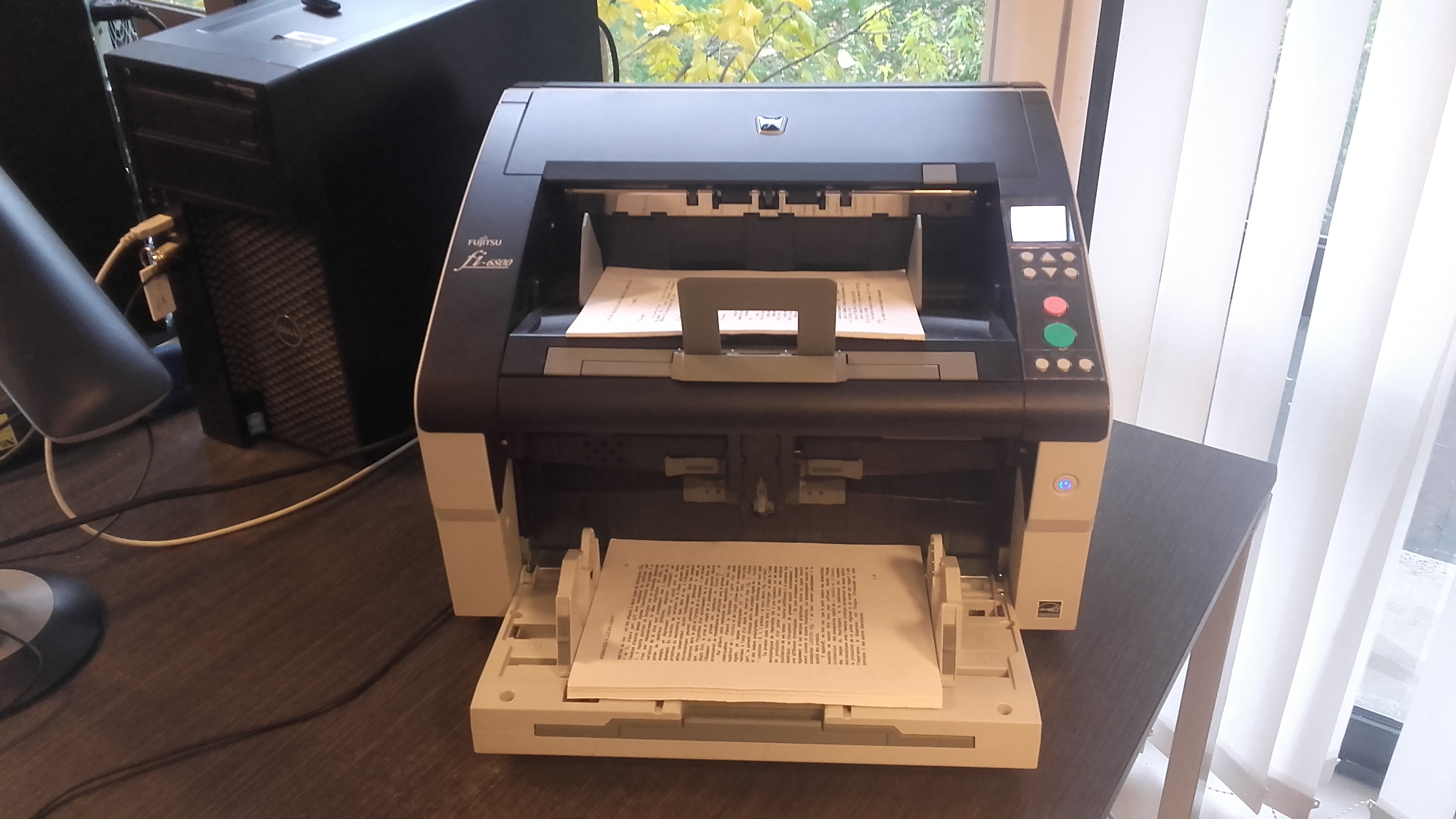 Fig 1. This machine looking like a small photocopier can scan 160 pages per minute in 400 DPI, up to A3 format.
For fragile or oversized plates, we will use a large format scanner that goes up to A0 size (fig. 2).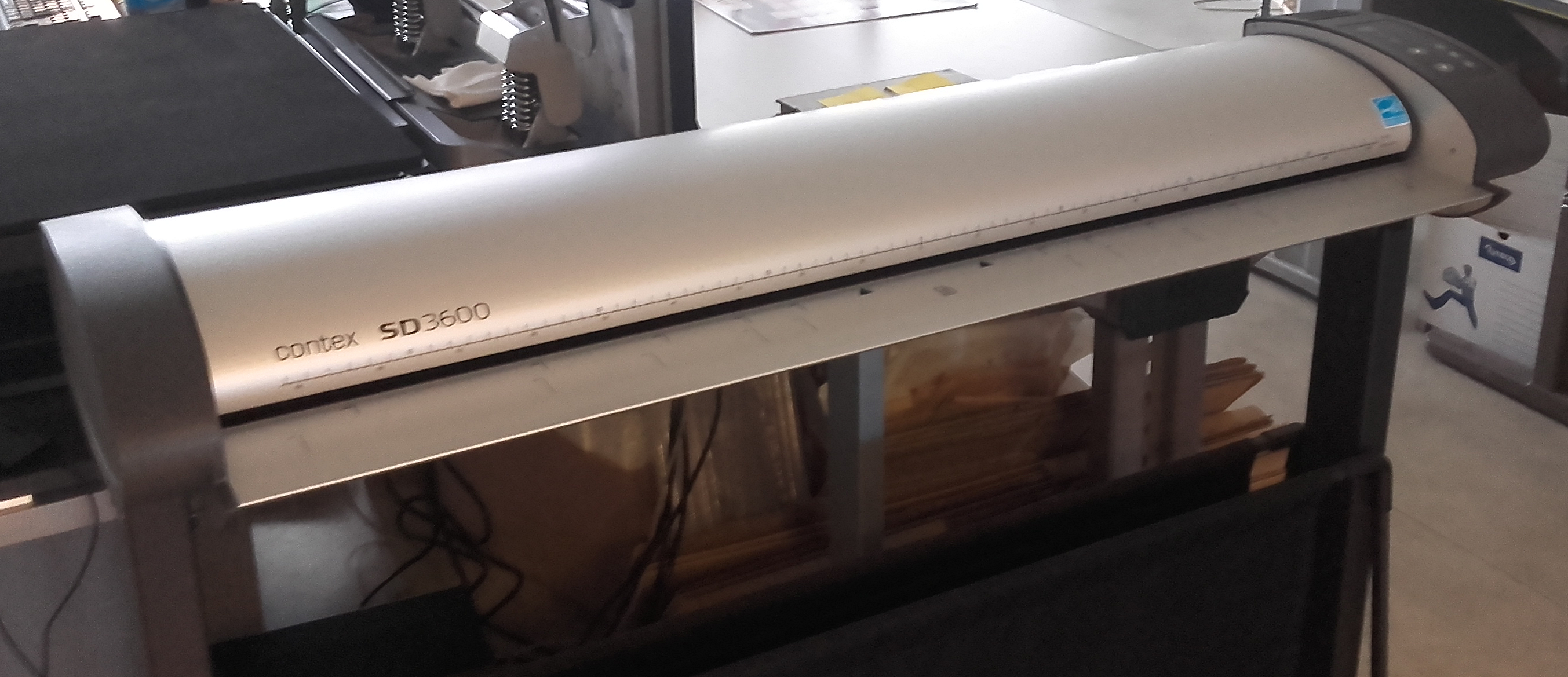 Fig 2 The A0 scanner
When the documents are too rare or too old to be guillotined, we use a book scanner — a recent acquisition made it possible thanks to a funding from the Auvergne-Rhône-Alpes Region.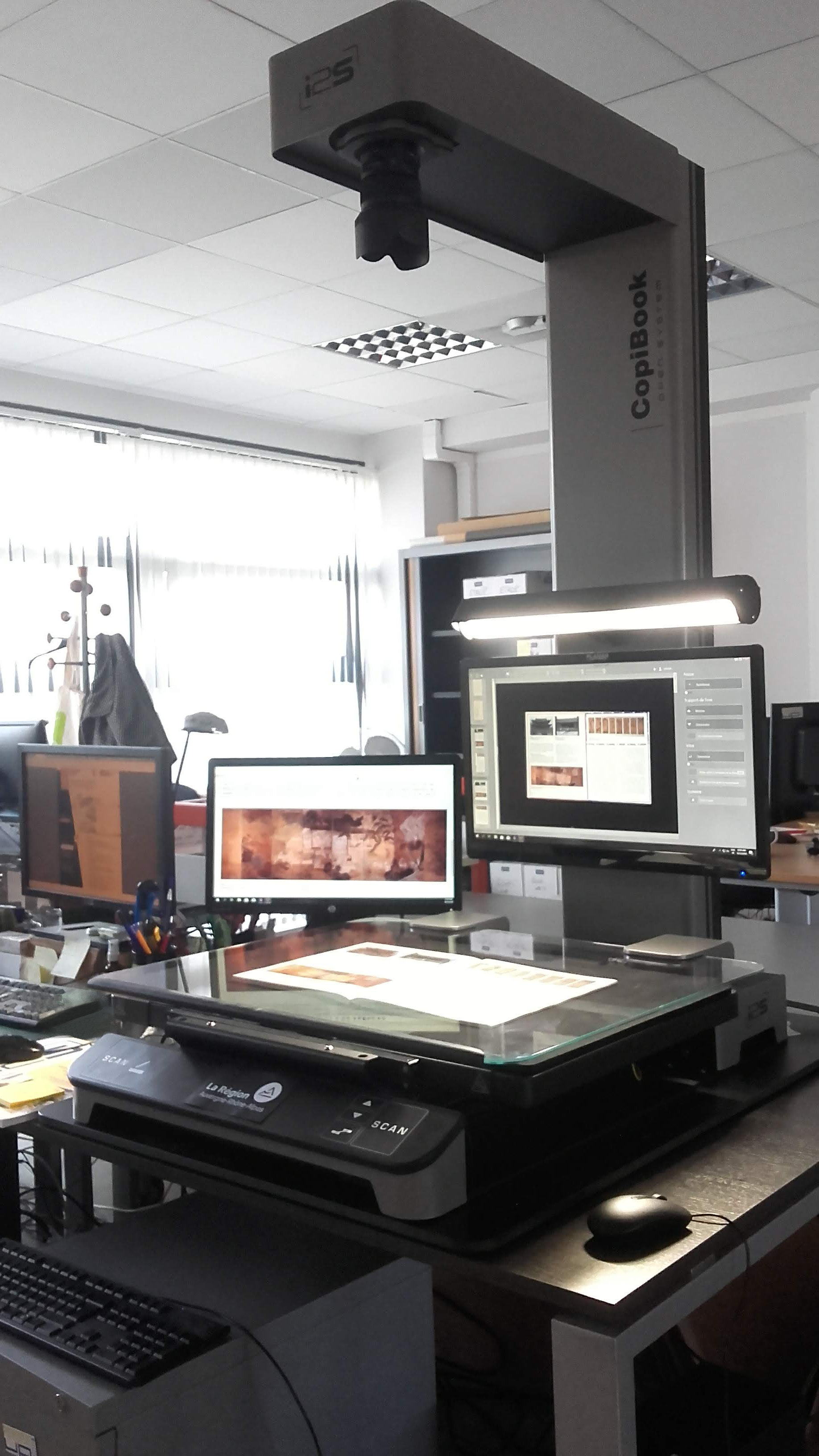 Fig 3 The last generation "I2S CopiBook Open System" book scanner. Slower than other scanners, it allows the digitization of rare or deteriorated books without having to cut them.
Persée owns a total of 8 operational scanners, 5 of which being currently in production.
To manage these scanners, we prefer the professional software DPUScan, but we also use NextImage and Limb.
Note that Persée production line also integrates images produced by third parties (document scanning providers for example), and even an alternative way of processing native electronic PDFs.
(to be continued…)